Construction
Video & Photography
PreConstruction Video - Progress Photography, Drone Videos
Experienced Professional Media Production
Typical pre-construction video and photography includes:
Progress Photography and Video
Video Survey of property lines
Vocal narration of site conditions
Video Survey of surrounding infrastructure
Video Survey of existing surrounding structures

Videos are delivered to you on a hard drive, with a copy kept at our studio as a backup.

Videos can also be made available via Vimeo for download, should you need a quick reference source.
Construction Video, Photography,
Drone Flights and Progress Documentation
Serving the Midwest, Northeast, East Coast and Southern USA
At AllProUSA Multimedia, our construction video projects have taken us to Lafayette IN; Baltimore and Brandywine MD; Boston MA; Detroit MI, Buffalo and New York City NY; Trenton NJ; High Point and Greensboro NC; Cleveland, Columbus, and Youngstown OH; Harrisburg, New Castle, Oakmont, Philadelphia and Pittsburgh PA; Alexandria, Blackstone, Charlottesville, Fairfax, Manassas, and Richmond VA; Hartford, VT; Washington, DC; Clarksburg WV.

Where can we help document your next construction or demolition project? Contractors rely on the experience of AllProUSA to produce state of the art pre-construction and construction progress photography / videography?


Construction and Demolition Video Documentation
When documenting a job site prior to the start of construction, during construction, or involving site demolition, a professional third party with experience and technical skills is essential in avoiding costly litigation. Having a properly documented job site with construction progress video and photography enables you to resolve disputes before they escalate to legal action.

The contractor is the one blamed and often is held responsible for damage that existed before construction. The best way to avoid unnecessary disputes and lost time is clear construction progress documentation using video and/or images.
Use the links below to view samples from your state.
The Details You Depend On
Your pre-construction video will clearly detail the conditions that exist prior to the start of your part of the job. Any pre-existing damage will be thoroughly documented and stored with an easy to find reference of all areas of video coverage.

We can also take construction progress shots to document the process - once all work on the job site is complete we can come in for a post-construction inspection video.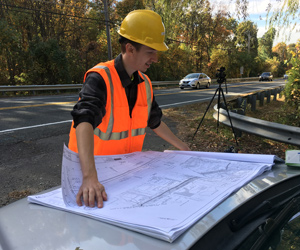 Pre Construction Video & Photographs
---
Detail the progress of your construction project at the start of each phase of construction. From breaking ground to interior finishing, AllProUSA will document the important phases of your construction project. Documentary style video may be included to produce a creative marketing tool for your website and other social media outlets.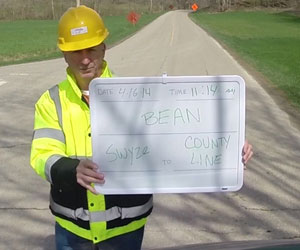 Road Inspection Video & Photographs
---
We detail road conditions prior to construction of natural gas pipelines and telecommunication companies laying cable. Time and date stamped videos/images are broken down to Local, County, State, and Interstate highways and roads. Our easy to navigate files are excellent for litigation involving repaving and other repairs to roadways.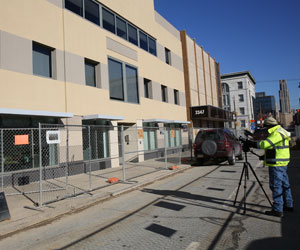 Demolition Video & Photography
---
Document the preparation and process of your demolition project. Our photography and video details the surrounding areas of your demolition for litigation purposes. In addition, we can produce a documentary style video with interviews of key personnel. Let us showcase your project and produce a creative marketing tool for web and Social Media.
The Advantages of Construction Documentation
Pre-construction video and images are great for
Tracking job progress
Road documentation videos
Pipeline construction
Drilling jobs
We use Georeferencing to tag your project with GPS coordinates - so your critical pre-construction videos and photos will be easy to find when you need them most.
Our Mission Statement
AllProUSA provides a non-biased video appraisal of the pre-construction conditions of work sites and access areas to serve as a baseline in determination of any damage that may be caused by construction. Our team members conduct themselves in a professional manner and abide by the rule of "Safety First" at all times.
4K Video
Drone Flights
Full Frame Photography
Editing
Uploading
Hosting
The Real Cost of Construction Video & Photography Our price is based on a daily rate that includes a two-person team of videographers. Our daily rate includes everything from video recording and photography to post-production editing, formatting, and delivery of the hard drives. Depending on the specific needs of the project our day rate is customizable. Once we have the basic details of the job, we provide a clear proposal with the exact cost.

You'll find that our rates are quite affordable in comparison to the price of fixing mistakes that weren't yours to begin with.

Whether you are a national construction giant or a local contractor, a well-made pre-construction video can mean the difference between you getting paid for a job and you paying for a job! Contact AllProUSA today or call us at 412-373-9100 and see what we can do for you!

Experience Matters Experience and attention to detail are what matter most to our customers. A clear video and photo documentation is crucial when push comes to shove in litigation.

Technology AllProUSA employs the latest technology in recording, storing, and delivering your project documentation.

Our Team Our professional team of videographers and photographers has over 20 years of experience working with general contractors, municipalities, gas companies, and demolition companies from Ohio, New York, North Carolina, South Carolina, and the rest of the Eastern United States.

Inspection videos we have produced have saved our customers MILLIONS in repairs to roads, sidewalks, culverts, and landscaping.
Get Started on Your Construction Video & Photography Project Today
Whether you are a national construction giant or a local contractor, a well made pre-construction video can mean the difference between you getting paid for a job and you paying for a job! Contact AllProUSA today at 412-373-9100 and see what we can do for you!