Toledo, Ohio Construction Video
Video & Photography
Pre-Construction Video - Progress Photography Drone Videos
Experienced Professional Media Production
Toledo Construction Video
Across Ohio, AllProUSA is the Contractors choice for Construction and Pre-Construction Video and Photography including Road Videos, Aerial Drone Coverage and Progress Video of Worksites. For the past five years ALL PRO USA has completed jobs in Ohio. We have recently completed jobs around Columbus, Toledo, Akron, Youngstown, Port Clinton and Hudson, Ohio.
Toledo Construction Video Services
Experience, quality and safety are what matter most to our customers. Pre Construction Videos and Construction Progress Photography are an important element that save our contractors time and money when push comes to shove in litigation. A clear video or photo is often all that is needed to put an end to an issue with a homeowner, business or municipality.

ALL PRO USA has over 20 years experience working with contractors, municipalities, counties and state departments of transportation. We have produced Construction Videos in fields that include Manufacturing, Road Construction and Waste Water Treatment Plants also known as WWTP.
Toledo Construction Progress Photography
Many of our contractors hire ALL PRO USA to provide construction progress photos of the job site. A schedule is set up for weekly or monthly photos with addition photos taken for milestone phases of projects. These photos are uploaded to an online viewing gallery for team members to view, share and download.

We provide professional Video and Photo Services for Construction in the Toledo Ohio area and the entire state of Ohio. Sample Videos of our Toledo Construction Video Services and Toledo Construction Progress Photography are on this page and also our OH Construction Page.
Water/Sewer Lines
Municipalities often require contractors to have pre construction video and photography prior to the start of water and sewer line projects. ALL PRO USA has been providing this specialty service for contractors across the USA for over 20 years. To see more about our capabilities go to our dedicated WATER/SEWER LINE PAGE.
Electric Transmission Lines
Electrical Transmission for Overhead and Underground lines is a specialty at ALL PRO USA. We have substantial experience in this specialized field and work for major contractors and utility companies across the USA. To see more about our capabilities go to our dedicated TRANSMISSION LINE PAGE.
WTP - Water Treatment Plants
Water Treatment Plant construction video and photography has become one of the most important specialties of documentation for ALL PRO USA. We have regular customers call on us for Pre Construction Video and Pre Construction Photography for projects across the USA. To see more about our capabilities go to our dedicated WTP Page.
Construction Haul Route Videos
Haul Routes keep us very busy at ALL PRO USA. Townships, Counties and States typically require contractors to have pre construction videos of all roads that may be used prior to the start of a construction project. To see more about our capabilities go to our dedicated CONSTRUCTION HAUL ROUTES PAGE.
What is Pre Construction Video?
Pre construction video, as well as Pre construction photography is often required by townships, counties and states. Contractors are sometimes surprised by this requirement for the project and the detailed specifications that are required. When done properly pre con video is an important asset regarding litigation for damages that are often blamed on the contractor. This process is sometimes referred to as a Pre Construction Video Survey. To see more about our services visit our PRE CONSTRUCTION VIDEO PAGE.
Construction Video Documentation
Construction Video Documentation is the process of detailing a construction site using video to determine the existing conditions prior to the start of construction. For more information go to our dedicated CONSTRUCTION VIDEO DOCUMENTATION PAGE.
What is a Video Survey? - Construction Site Video Survey
Many terms have the same meaning when searching for a Pre Construction Video Survey. Popular names for these services include Construction Documentation, Pre Construction Video and Construction Site Video Survey. For more information on our Preconstruction Video Survey services visit our VIDEO SITE SURVEY PAGE.
Construction Photo Documentation
Cities, Counties and States often will require a contractor to enlist the services of an independent, experienced company that specializes in the field of Construction Photography Documentation prior to mobilization. For more information go to our dedicated CONSTRUCTION PHOTO DOCUMENTATION PAGE.
What is Construction Documentation?
Construction Documentation is a general term that refers to the use of Video and Photography as a visual record for construction projects. Construction Documentation has three major phases consisting of Pre Construction, Construction Progress and Post Construction. For more information go to our dedicated CONSTRUCTION DOCUMENTATION PAGE.
Toledo, Lucas County, OH
Pre Construrction Video
Perrysburg, Toledo, Ohio
Pre Construction Video - Municipal Utility
Port Clinton Ohio, Ottawa County OH, Toledo, Cleveland AreaPATRIOT X Spanish
Hudson Ohio, Summit County Ohio Akron, Cleveland AreaConstruction Video & Progress Photos
Xenia, Ohio, Green County OH, Columbus, Dayton AreaConstruction Video & Construction Photography
Marietta OH, Washington County & Salem OH, Columbiana County OHWWTP Pre Construction 2019
Columbus, Ohio Franklin County OHConstruction Progress Photography 2018-2020
I-95 VDOT Fredericksburg VA, Spotsylvania County, VirginiaPre Construction Photography
Ohio WWTP 4-15-2020Scio OH, Harrison County
November 27, 2023
Pre Construction Video Haul Route Videos Mogadore Ohio 09-22-23 ALL PRO USA was contacted by the general contractor for this Construction Utility Project in Mogadore Ohio to document the roads that would be used as haul routes or otherwise affected by the construction project. ALL PRO USA is the leader in Pre Construction Video and was awarded the contract once the contractor had time to review our proposal and look at Sample Construction Videos on
[…]
September 12, 2023
Cleveland, Ohio Video and Photo Documentation of Existing Conditions Pre Construction Video and Pre Construction Photography 08-21-2023 All Pro USA was reached out to by a contractor in the state of Ohio. They had asked us to come to the city of Cleveland to document a jobsite that they would be starting work on soon. All Pro USA has a reputation as a trusted Utility Videographer and Construction Videographer. The job was repairs to a
[…]
July 16, 2021
Columbus, Bartholomew County, Ohio Video Documentation of Existing Conditions Pre Construction Video Documentation July 2021 This Pre Construction Video project was shot in Columbus, Ohio. The location of the documentation on the campus of Ohio State University. They asked us to document the areas around the site that they would be excavating. The site consisted of one road in particular, that road was John H Herrick Dr. This road runs along the campus of OSU.
[…]
April 26, 2021
AllProUSA Construction Video and Photography 412-373-9100 info@allprousa.com Ohio Construction Video
April 21, 2021
Toledo, Lucas County, Ohio Noise Wall Construction Pre Construction Video and Pre Construction Photography Documentation March 2021 ALL PRO USA traveled to Toledo, which is located in Lucas County, Ohio. The job site that required documentation were areas off the shoulder of Highways 23 and 475. The contractor was tasked to construct new sound barriers along the highways to block noise from the highway from the neighborhoods that border the highways. This project required us
[…]
March 4, 2021
Contractor – InfraSource Reading, Hamilton County, Ohio Pre Construction Video Documentation Pre Construction Video January 2021 All Pro USA was awarded a contract near the City of Cincinnati, Ohio . The contractor that requested our services for this particular project was Infrasource. The job that Infrasource would be undertaking was a new pipeline that would travel approximately twelve miles through different towns near Cincinnati. The contractor required us to document any pre existing conditions that
[…]
Cell Tower Installation
Harrisburg PA
Hudson, Ohio
Video Construction Preview
Natural Gas Pipeline
Otis Eastern
Patriot X - Full Version
Spanish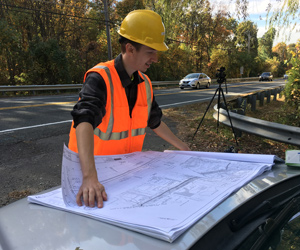 Pre Construction Video & Photographs
---
Detail the progress of your construction project at the start of each phase of construction. From breaking ground to interior finishing, AllProUSA will document the important phases of your construction project. Documentary style video may be included to produce a creative marketing tool for your website and other social media outlets.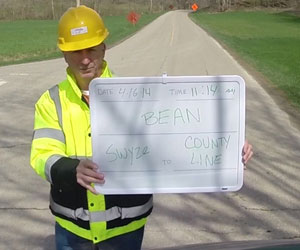 Road Inspection Video & Photographs
---
We detail road conditions prior to construction of natural gas pipelines and telecommunication companies laying cable. Time and date stamped videos/images are broken down to Local, County, State, and Interstate highways and roads. Our easy to navigate files are excellent for litigation involving repaving and other repairs to roadways.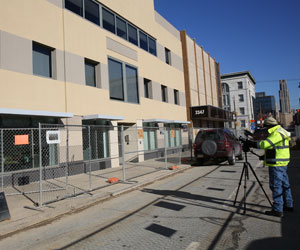 Demolition Video & Photography
---
Document the preparation and process of your demolition project. Our photography and video details the surrounding areas of your demolition for litigation purposes. In addition, we can produce a documentary style video with interviews of key personnel. Let us showcase your project and produce a creative marketing tool for web and Social Media.
Get Started on Your Construction Video & Photography Project Today
Whether you are a national construction giant or a local contractor, a well made pre-construction video can mean the difference between you getting paid for a job and you paying for a job! Contact AllProUSA today at 412-373-9100 and see what we can do for you!
Why Choose AllProUSA Multimedia?
years of experience
---
AllProUSA has been serving business and industry with high quality video and photography services since 1987.
happy clients
---
Many of our clients stay with us year after year. We are proud to serve loyal clients who have been with us a decade and longer! References available.
completed videos
---
We've completed over a thousand videos in our decades of service. Construction and corporate videos, safety and training videos, web and youtube videos.
important customer
---
It's You! At AllPro USA, YOU ARE OUR MOST IMPORTANT CUSTOMER, receiving our full focus and dedication in delivering an outstanding result.